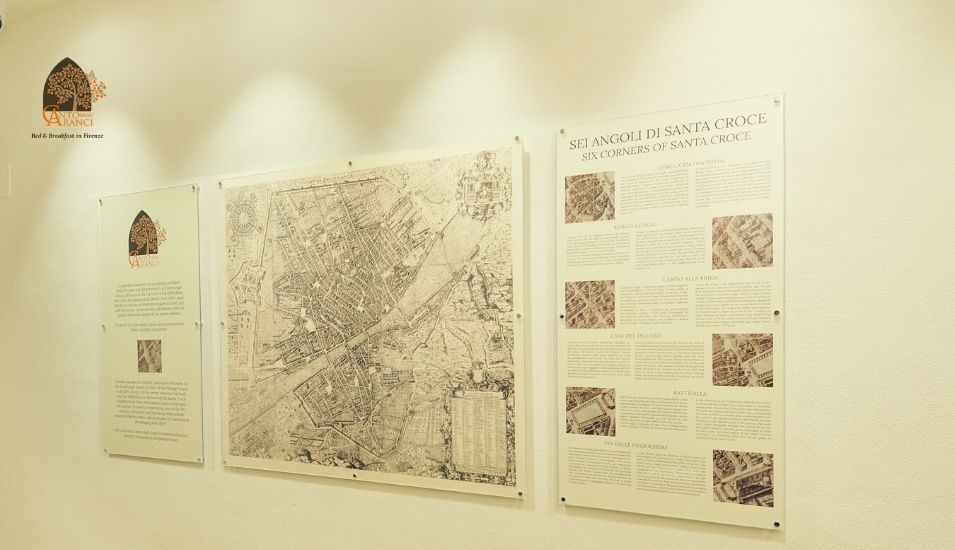 04 Aug

Canto alla Briga
Canto alla Briga
Canto alla Briga: discover more
Canto alla Briga
CANTO ALLA BRIGA, THE MEETING PLACE OF TROUBLE-MAKING FLORENTINES
Florentines are argumentative and troublemakers. Whether it is a cliché or a characteristic that is noted by those involved,
the quarrelsome nature of the Florentines is legendary
. It must have been like this already many centuries ago, as the plaque placed on the corner of
Via dell'Agnolo and Via de' Pepi
attests to, where it says
Canto alla Briga
.
The Corner of Encounters and Clashes
In medieval Florence, often the streets did not have names: they preferred to indicate the intersections, which were called canti, or corners. The canti thus were visible places where often there were workshops, churches, or convents. Their names came from the noble families that lived there, from architectural details of a building, or from a guild of artisans.
The
canti
were
meeting places for the Florentines
, and as a consequence, often
places for squabbles
. It was precisely this reputation earned by the corner between Via dell'Agnolo and Via de'Pepi, in the heart of the working-class neighborhood of Santa Croce. So often was it the backdrop to fights and debates that
the inhabitants called it "Canto alla Briga"
, that is to say, the place where trouble was made, and where people fought.
Troublemakers and Peace-keepers
To calm the short-tempered souls and separate the bickerers who squabbled at Canto alla Briga, often the friars of the Compagnia di San Michele della Pace intervened. They lived just a short distance away in the oratory on the corner between Via dei Pilastri and Via di Mezzo. Both for the name of the confraternity as well as their activity as mediators, the place where the friars lived was called Canto alla Pace, or the Corner of Peace.
The places:
Canto alla Briga, Via dell'Agnolo, corner of Via de' Pepi
Canto alla Pace, Via dei Pilastri, corner of Piazza Sant'Ambrogio
Oratorio della Compagnia di San Michele della Pace, Piazza Sant'Ambrogio
The liveliness of the Florentines who met at Canto alla Briga inspired the name of one of our rooms. If you like it, reserve!