06 Oct

Two days in Milan
Two days in Milan
Two days in Milan: discover more
Two days in Milan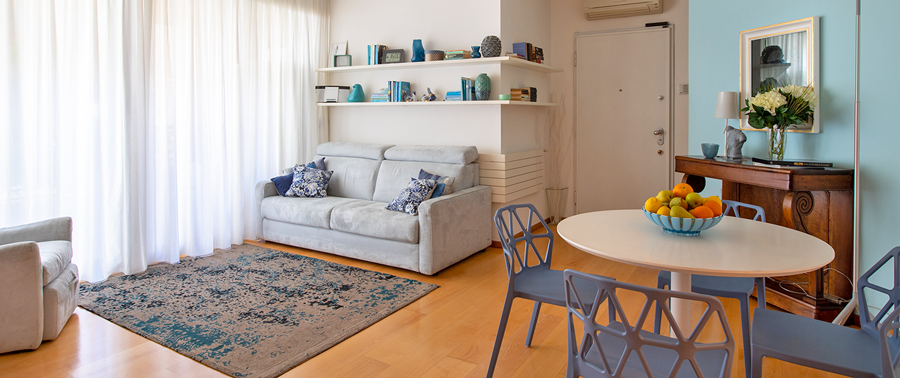 At our Bed and Breakfast we're always ready to welcome you with courtesy and flexibility, to meet all of your needs and make your stay one to remember. We continue our family tradition of Italian hospitality in Milan and Florence, with the same passion and care for our guests as always.
When travelling, it's important to stay somewhere that makes you feel at home. That's why we aim to provide a home from home, for a truly unforgettable bespoke experience.
You'll be met with the same warm hospitality in Milan and Florence, in stylish surroundings where you'll find all your creature comforts. If you want to stay in Milan with all the excitement of feeling like a local, why not choose a unique experience staying at one of the properties from Madeleine Apartments, right in the heart of the city.
Your stay in Milan
Enjoy your holiday or short stay in Milan at one of six elegant properties in the heart of the city, surrounded by fashion, history and shopping.
We offer a new concept of hospitality for your short stay at one of our design-led apartments in Milan.
We offer exclusive, premium locations, with all the comforts and privacy that only an apartment can offer
Each apartment is cosy and design-led, and carefully put together to make you feel at home. All Madeleine Apartments units have fully-equipped kitchens, flat-screen Smart TVs and unlimited WI-FI, ironing set, desk and a seating area with sofa. The private bathroom comes complete with a large shower, bidet, hairdryer and complimentary toiletries. A quiet, tranquil retreat in the centre of Milan, within easy reach of the city's must-see landmarks and buzzing nightlife.
You'll find plenty of amenities and comforts, not to mention our unwavering dedication to making your holiday one to remember.